Van Damme Classic XKE Balanced or Stereo Cable. Female Jack Socket to Male Jack
SKU
NP3XBAG-VDMI-NJ3FC6BAG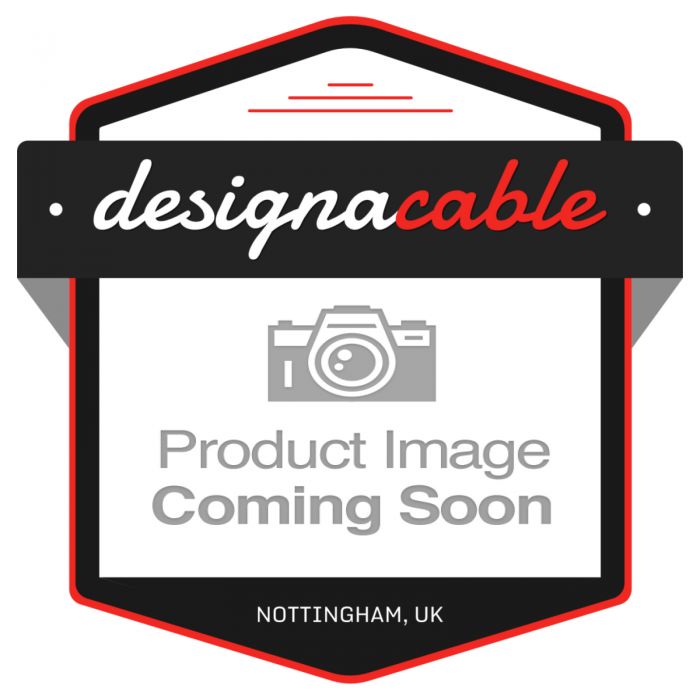 A high quality headphone extension cable made using Neutriks NJ3FC6BAG 1/4" Female Jack Socket, Neutrik NP3X-BAG quarter inch TRS jack on Van Damme's XKE Microphone Cable.

This cable is perfect for extending a headphone or in-ear monitoring system when the cable provided on the device is not long enough. The silver plating on the connectors ensures a high-quality signal flow, whilst still remaining rugged and long lasting
A high quality headphone extension cable made using Neutriks NJ3FC6BAG 1/4" Female Jack Socket, Neutrik NP3X-BAG quarter inch TRS jack on Van Damme's XKE Microphone Cable.

This cable is perfect for extending a headphone or in-ear monitoring system when the cable provided on the device is not long enough. The silver plating on the connectors ensures a high-quality signal flow, whilst still remaining rugged and long lasting
A high quality headphone extension cable made using Neutriks NJ3FC6BAG 1/4" Female Jack Socket, Neutrik NP3X-BAG quarter inch TRS jack on Van Damme's XKE Microphone Cable.
This cable is perfect for extending a headphone or in-ear monitoring system when the cable provided on the device is not long enough. The silver plating on the connectors ensures a high-quality signal flow, whilst still remaining rugged and long lasting.
Van Damme's famous microphone cable transfers the signal using oxygen free copper, offering a high quality signal, and the close lap spiral bare oxygen free copper screen heavily reduces any interferance within the signal flow.
These qualities make the cable perfect for this application, providing you with a long lasting and high quality cable!

All terminations are made using audiophile 4% silver solder.
Using Van Damme XKE Microphone Cable
Terminated using Neutrik NJ3FC6-BAG TRS Socket.
More Information

| | |
| --- | --- |
| Delivery Speed | Made to Order - Next Day Delivery Available |
| Cable Capacitance | Core to sheild pF/m<90 |
| Cable Resistance | Conductor Ohm/Km 47 |
| Cable Conductor | Bare silver plated UPOFC. Stranding - 3 x 0.20mm / Bare UPOFC. Stranding - 4 x 0.20mm |
| Cable Screening | - |
| Cable Jacket | Flexible PVC/Neoprene Composite. Overall diameter 6.00mm |
| Overall Diameter | - |
| Cable Brand | Van Damme |
| Application | Tour & Studio Grade |
| Contact Material | Silver Plated |
| Number of Contacts | 3 Pole |
Frequently Bought Together